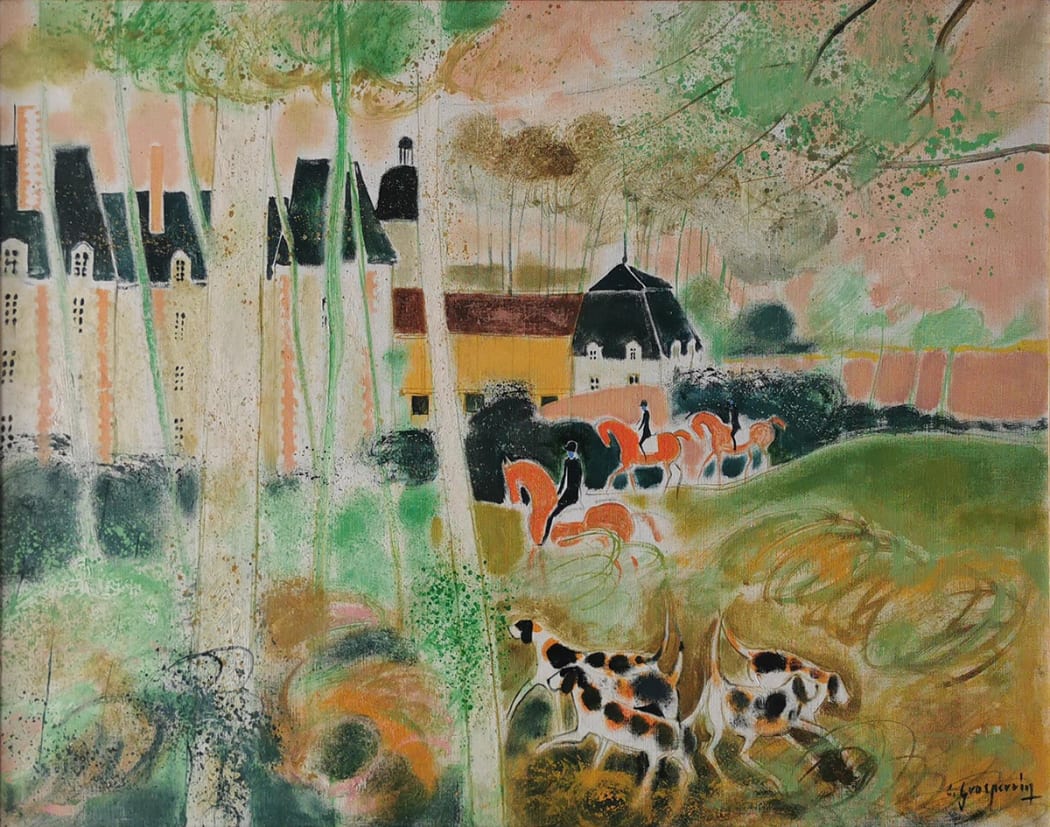 After a long winter, it is finally time to spend our days outdoors again. Let's explore the natural landscapes painted by some of our favourite 20th century French artists.
We start with the oil on canvas depicted above, Le Pavillon de Chasse (The Hunting Lodge) by Claude Grosperrin. The art critic Gerald Schurr said of Grosperrin's work: "...in the variety of themes treated, a rare unity of style thanks undoubtedly to the quality of light which bathes all his compositions [...] A great strength, a powerful rhythm animate his stud farm, his racetracks, his seashores, treated in a deliberately limited range of tones."
---
Jean Lombard, Parc Montsouris
Oil on canvas: 66 cm x 54 cm
Framed size: 85 cm x 74 cm
Signed
Jean Lombard (1895-1983) had eighteen solo exhibitions between 1930 and 1976 in France (mainly in Paris), and four retrospective exhibitions after his death. He also exhibited in numerous group exhibitions between 1921 and 1972, including the Salon d'Automne, Salon des Indépendants, Salon de Mai, and the Salon des Réalitiés Nouvelles. There are examples of his work both in permanent museum collections in France and internationally.
---
Jean Aubéry, Charette sur le chemin
Oil on canvas: 50 cm x 65 cm
Framed size: 70 cm x 85 cm
Signed
Jean Aubéry was born in 1880 in Provence. He first studied painting at the École des Beaux Arts in Marseille, transferring to study in the studio of the artist Jean-Leon Gerome at the École des Beaux Arts in Paris. Later on, he exhibited at the Salon des Artistes Français in Paris between 1905 and 1940 where he won many awards including a Silver Medal in 1931, and a Gold Medal in 1937 for two paintings, Quai de Rive Neuve, Marseille, and Dans mon jardin.
---
Artist of the Month




Yves Brayer (1907-1990)
Yves Brayer was born in Versailles, but spent most of his childhood in Bourges. Determined to be an artist from an early age, he set out for Paris in 1924, initially studying at the academies in Montparnasse, and from there he attended the École des Beaux-Arts. Read more...
Pictured: Plage de Nice, watercolour on paper: 49 cm x 64 cm (framed size: 76 cm x 92 cm). Signed.