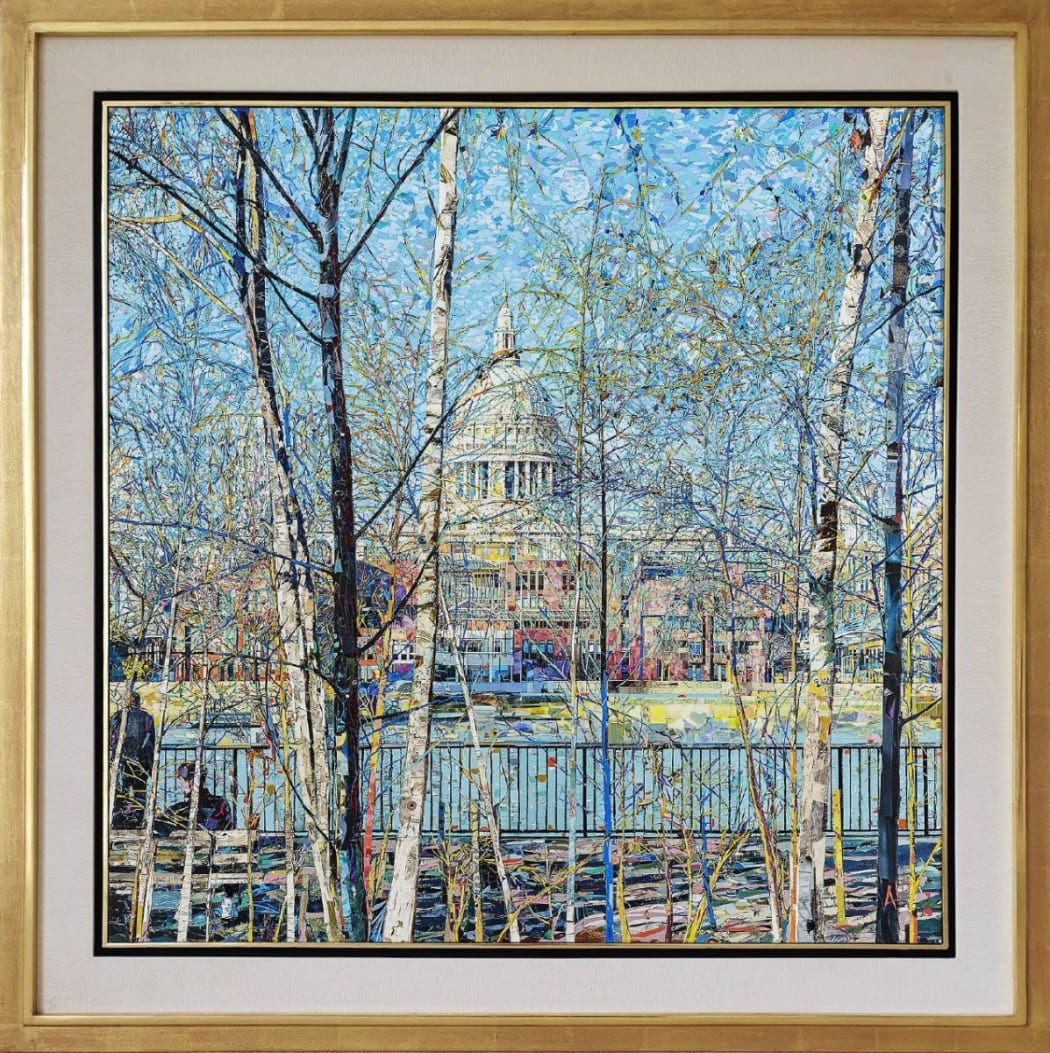 With the start of the New Year it is time to add a new, bespoke jewel to your art collection. Amanda Page's artworks are complex assemblages consisting of tiny strips of printed paper that are formed into remarkable depictions of both cityscapes and landscapes.
If you do wish to consider commissioning an artwork we will introduce you to Amanda Page in order to discuss your favourite view. Any commissioned work will come with a customised frame and will take approximately three months to complete.

Here are some examples that will fully illustrate both the complex diversity of her style and her very unique vision.
Amanda Page, Garden of England
Assemblage: 80 cm x 80 cm
Signed
---
Page's technique of painting freely with heavily diluted oils allowed her to explore an Impressionist style structured with her graphic design training and influenced by artists such as Toulouse-Lautrec and Gustav Klimt. Belief in the importance of being able to draw was firmly imparted by tutoring from Philip Ardizonne, John Vernon Lord, and Philip Moysey.
---
Amanda Page, Roseate
Assemblage: 80 cm x 80 cm
Framed size: 96 cm x 96 cm
Signed
---
Artist of the Month




Jules Cavaillès (1901-1977)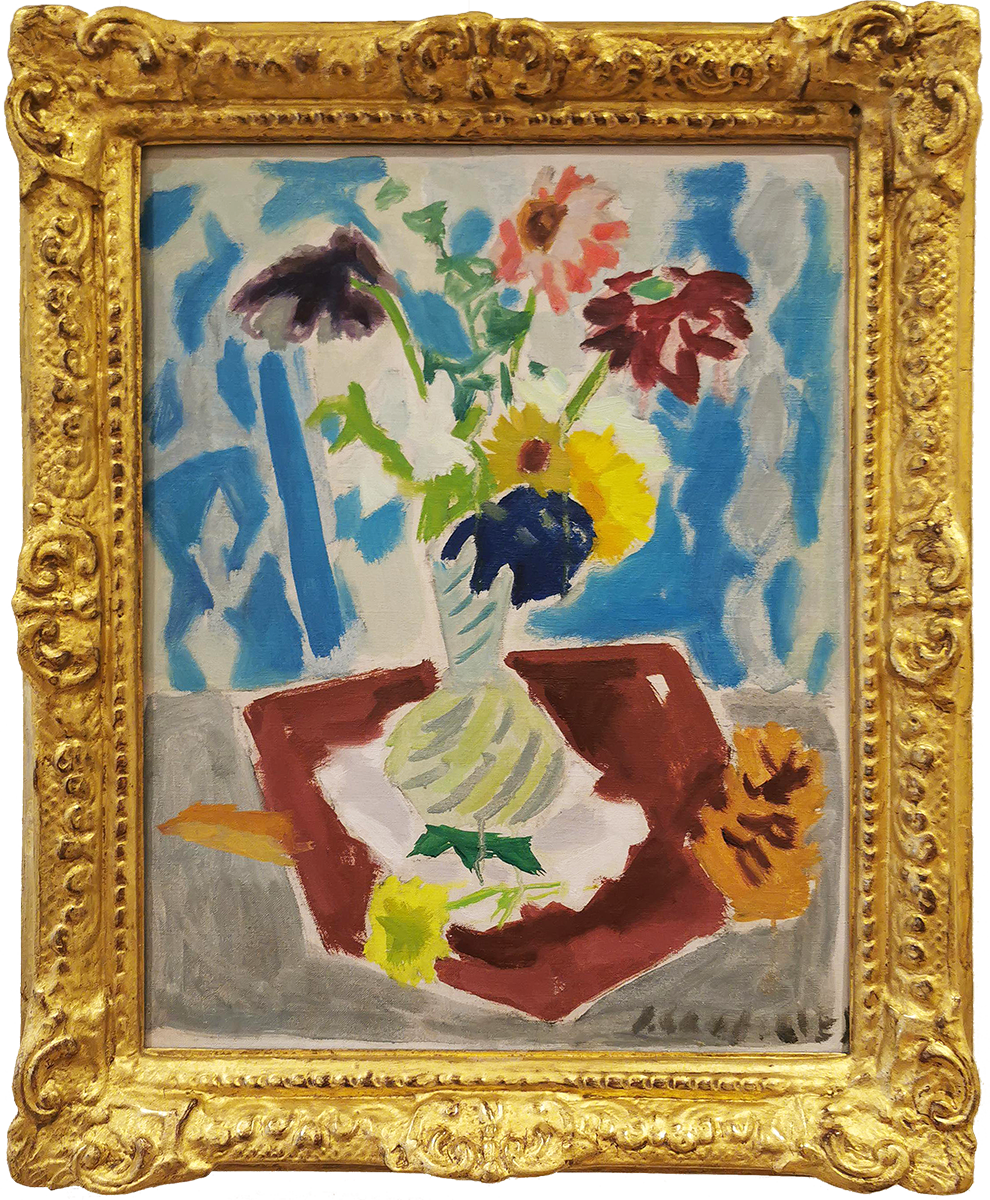 French artist Jules Cavaillès was born in Carmaux in the Tarn region of France in 1901. After initially working as a draughtsman, he moved to Paris in 1922 to study at the Académie Julian. After completing his studies he moved to La Ruche, a bee-hive shaped structure providing a warren of studios for many artists in the 15th arrondissement of Paris. Here he shared a studio, and an artistic philosophy, with the artist Roger Limouse. Both artists, along with Maurice Brianchon, André Masson, Kostia Terechkovitch and Roland Oudet, were members of La Réalité Poétique group who were influenced by the paintings of Pierre Bonnard and Edouard Vuillard and the Fauves group. Read more...
Pictured: Fleurs, oil on canvas: 41 cm x 33 cm (framed size: 51 cm x 42 cm), signed. Provenance: Galerie Taménaga, Paris