This month we are having a fashion makeover! Three new acquisitions have recently joined our collection - a set of elegant illustrations by French artist George Barbier (1882 - 1932). Demonstrating his artistic talent at an early age, Barbier attended the École Régionale du Dessin et des Beaux Arts in Nantes. He is believed to have then spent several years in London, where the influence of leading English illustrators was profound, such as Aubrey Beardsley (with whom he corresponded), William Blake and Arthur Rackham. His connection to the UK may have influenced his decision to adopt the English form of his name.
George Barbier, Chante, mon bel oiseau (Sing, Beautiful Bird)
Watercolour and Indian ink: 23 cm x 17 cm
Framed size: 47 cm x 40 cm
Signed and dated 1925
---
Barbier was influenced in his fashion illustrations by various themes - Classical Greece and its mythology, carnivals and masquerades of eighteenth century Venice, and Orientalism, often invoking an air of mystery, whilst incorporating the latest fashion designs.
---
George Barbier, Dame à la biche (The Lady and the Doe)
Watercolour & Indian Ink: 23 cm x 29 cm
Framed size: 47 cm x 52 cm
Signed and dated 1921
---
Artist of the Month




Frédéric de Luca (b. 1949)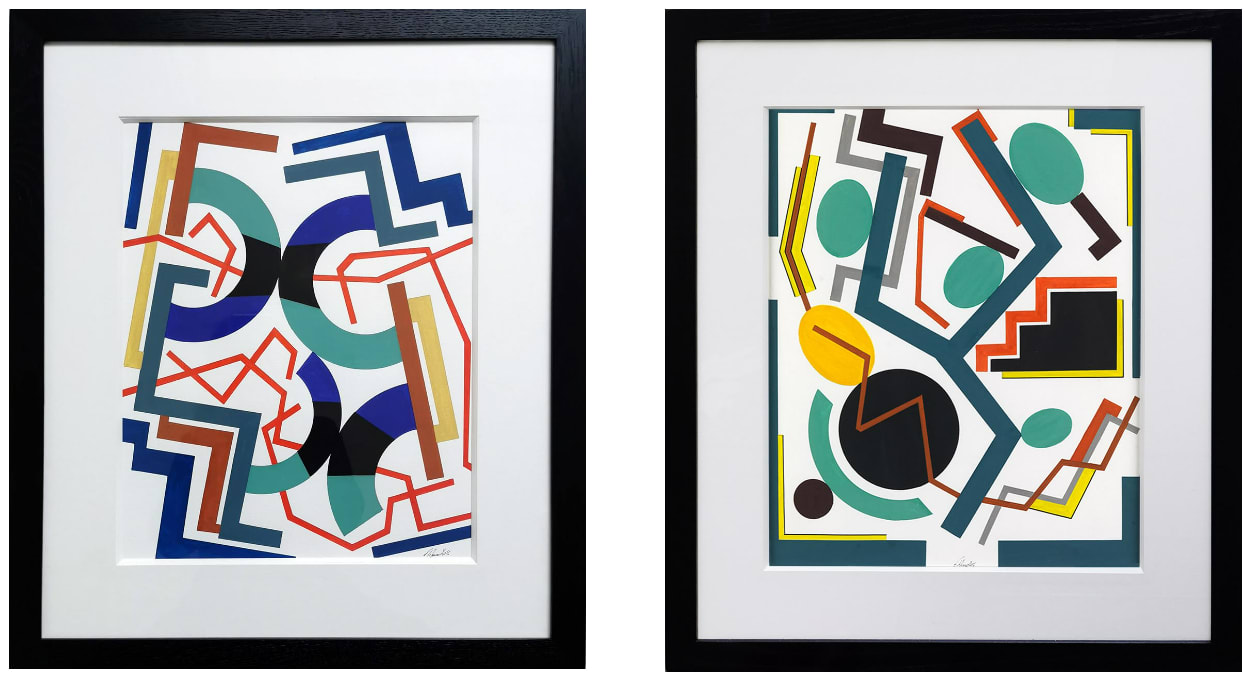 Frédéric de Luca was born in 1949. After obtaining his diploma from the École Nationale Supérieure des Arts Appliqués et des Métiers d'Art in Paris, he worked as a fabric designer, executing the designs in gouache, which developed his enthusiasm for the medium. De Luca also specialised in the design of knitwear, and later on in his career he designed shoes for the collections of several prestigious Italian shoe companies. In 1983, he founded the premiere Parisian design gallery En Attendant les Barbares, specialising in limited editions of furniture, lighting, and ceramics by young designers. These have gone on to become highly sought-after names in the world of design - Mattia Bonetti, Elizabeth Garouste, Eric Schmitt, Jacques Jarrige, and Fabienne Jouvin. Read more...
Pictured: La Piscine, gouache on paper: 40 cm x 32 cm (framed size: 58 cm x 50 cm), signed and dated 2016. Rythme Jazz, gouache on paper: 45 cm x 36 cm (framed size: 63 cm x 54 cm), signed and dated 2016