Christmas is on its way! We are ready to celebrate in style with beautiful artworks from our collection. Enjoy this special selection, perfect for the festive season, which includes three recently acquired paintings by
Denys Delhanty
(1925 - 2015),
Cyprien Eugène Boulet
(1877 - 1972), and Georges Damin (born 1942).
We wish you and your family a wonderful Christmas and a Happy New Year!
Mixed media on card: 46 x 66 cm (framed size: 66 x 86 cm)
Signed, inscribed and dated 1956
---
Oil on canvas: 50 x 60 cm (framed sized: 70 x 80 cm)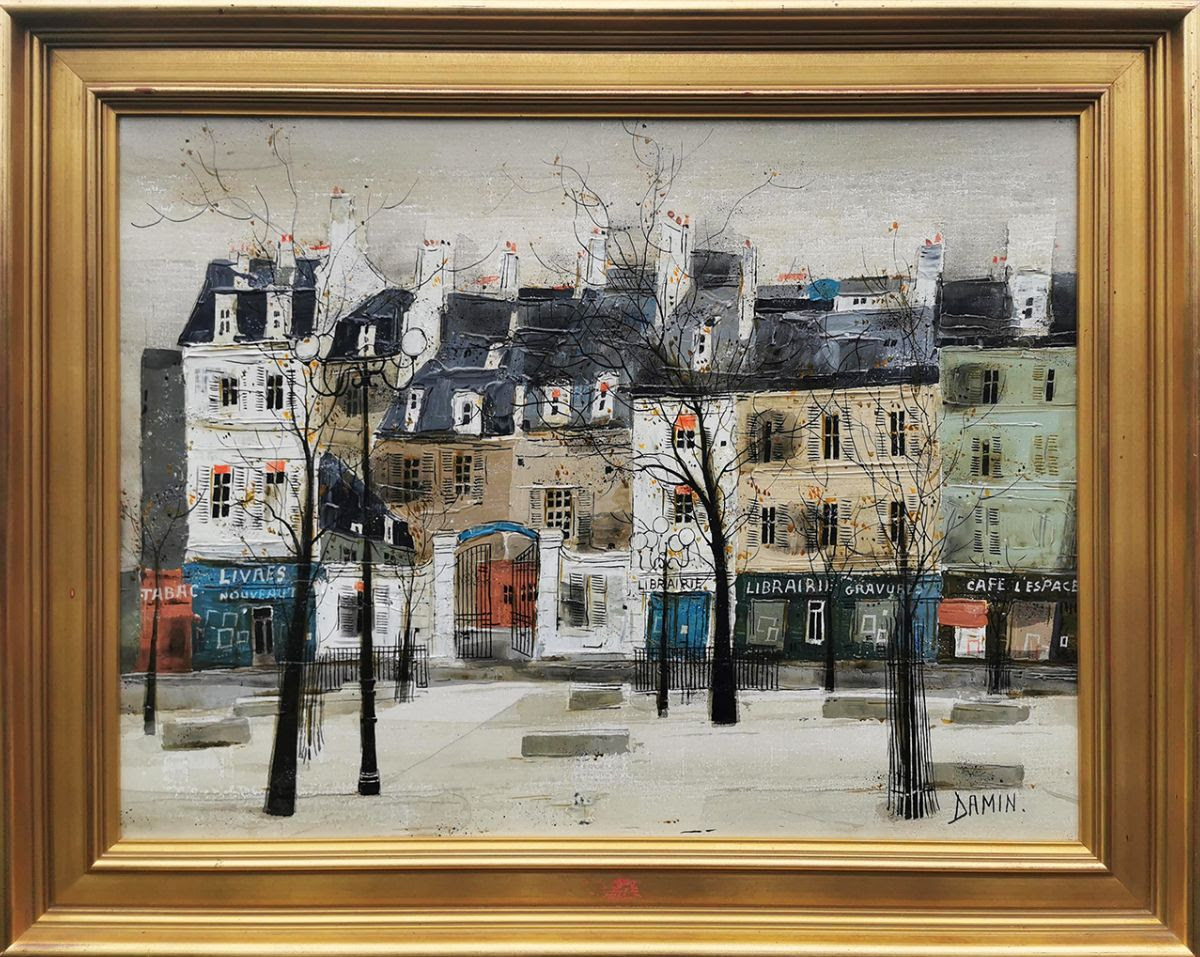 George Damin,
Place Bellecour
Oil on canvas: 47 x 60 cm (framed size: 59 x 73 cm)
---
Artist of the Month




Elie Anatole Pavil (1873 – 1944)
Elie Anatole Pavil was born in Odessa in the Ukraine in 1873 as Ilya Anatolevitch Pavil. In 1891 he arrived in Paris aged 18, and after a brief return to Russia, settled permanently in Montmartre in 1899, becoming a French citizen in 1911. After studying at the Académie Julian under William-Adolphe Bouguereau, he first exhibited his paintings in Paris in 1904 at the Salon des Peintres de Paris, and thereafter continued to exhibit at various Paris Salons such as Salon des Artistes Indépendants, Salon des Artistes Français and the Salon d'Automne throughout his artistic career. Read more...
Pictured: Fontaine du Palmier Place du Chatelet, Paris, oil on canvas: 60 x 73 cm