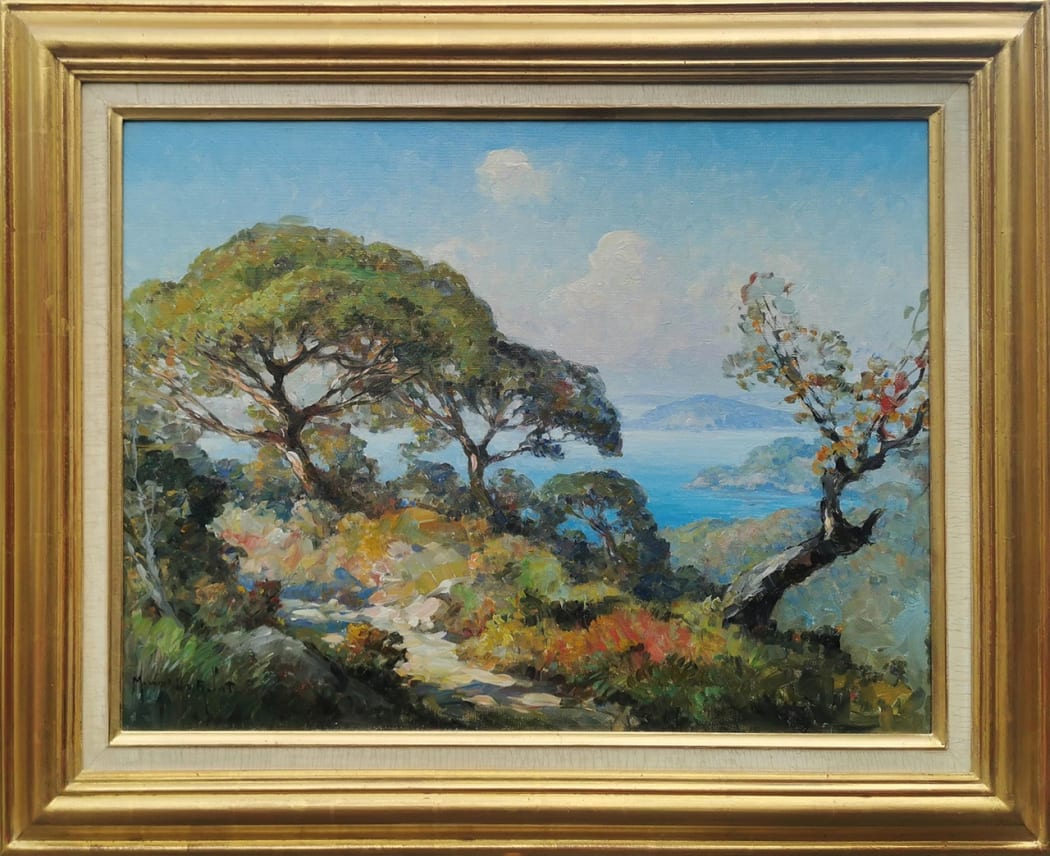 Our Autumnal theme continues with the sumptuous colours of the paintings of Claude Venard, La Lampe Pointue and Le Port de Nuit, pictured below. Both artworks demonstrate the artist's use of rich and harmonious colours to produce a unique composition. We also have a new acquisition by Marius Hubert-Robert, La Côte des Maures (above), showing the artist's wonderful ability to capture the nuances of Southern light.
CLAUDE VENARD, La Lampe Pointue
Oil on canvas: 114 cm x 145 cm
Framed size: 124 cm x 155 cm
Signed
---
"It is certain the works of Claude Venard are not meant for empty souls or tepid hearts."
(Andre Salmon, 1962)
---
CLAUDE VENARD, Le Port de Nuit
Oil on canvas: 46 cm x 56 cm
Framed size: 70 cm x 80 cm
Signed
---
Artist of the Month
Jean Hugo (1894-1984)
Jean Hugo was born in Paris in 1894 into a family with a great artistic heritage. He was the great-grandson of the French poet and writer Victor Hugo (1802 - 1885), and young Jean showed a keen interest in art and poetry from a very early age. His career spanned the period from the First World War, through the innovative and exciting Parisian inter-war years, up to his death in 1984. Jean Hugo is predominantly known for his small, slightly naïve paintings in either oil or gouache. His paintings are unique, following no particular 20th century movement, maintaining an authentic originality, evoking a very personal vision of both city and pastoral scenes, imbuing both with a certain magical quality.
Pictured: Farmyard and Cows in a Meadow. Gouache: 8 cm x 13 cm (framed size: 28 cm x 32 cm), signed.