September has arrived marking the start of Autumn. With the New Season we are pleased to present a series of paintings which have recently been added to our collection.
The painting above by Roger Marcel Limouse depicts Menton on the French Riviera. Member of the Réalite Poétique Group, the painting is an illustration for the 1958 edition of the Nicholas Wine catalogue, showing the artist's love of strong southern light and colour which was a constant source of inspiration throughout his career.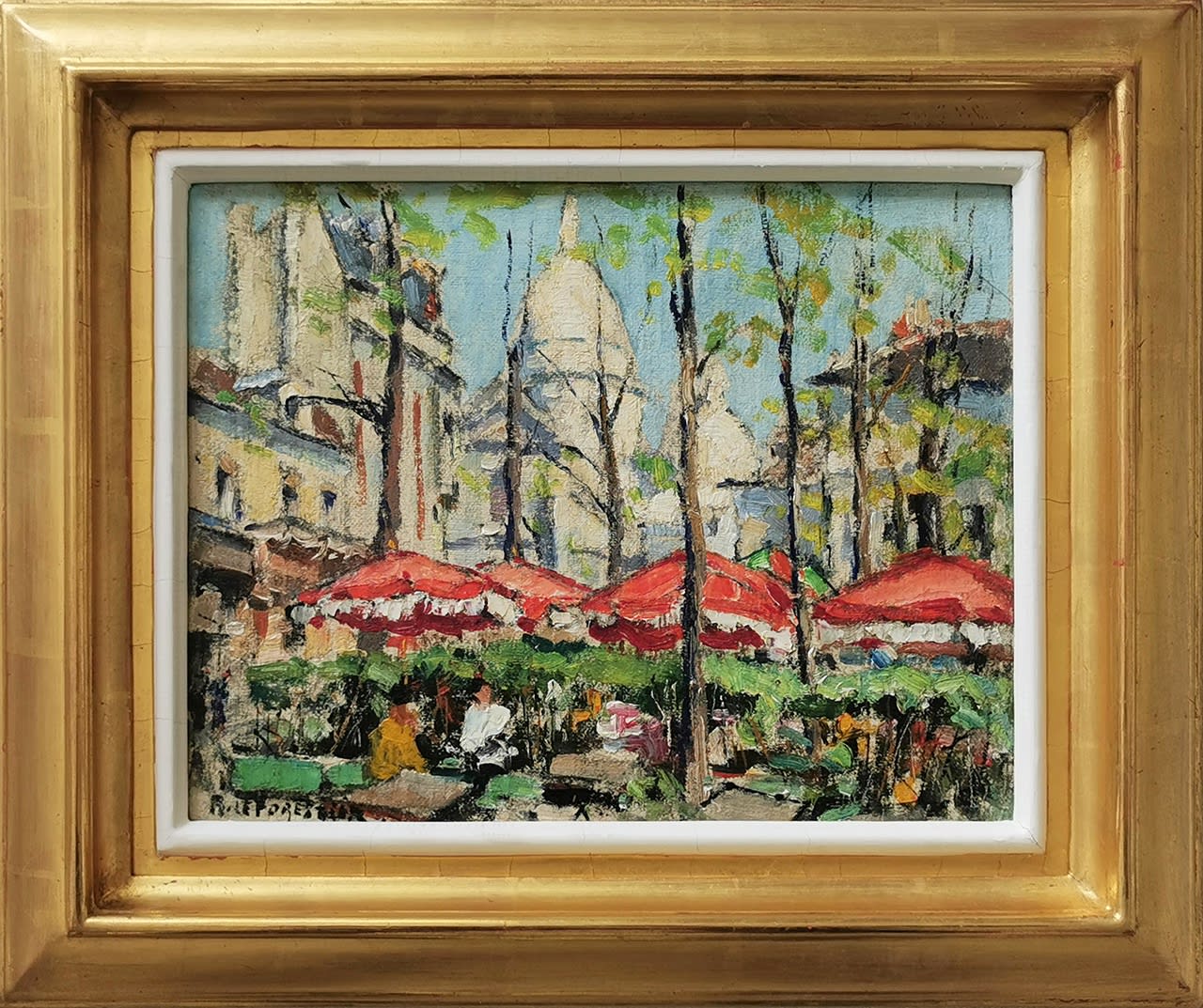 René Le Forestier
(1903-1972) was a pupil of the artist Arthur Midy. He moved to the Breton port of Concarneau, where he became a familiar sight, setting up his easel to paint en plein air, by the port, in the narrow streets in the walled town, or by the sea to paint seascapes and boats. He also had his own Gallery in the centre of the old town of Concarneau. His many paintings of Breton life are a unique representation of life in Brittany in the middle of the Twentieth century.
Pictured: Place du Tertre, Paris. Oil on canvas: 22 cm x 28 cm (framed size: 34 cm x 40 cm), signed.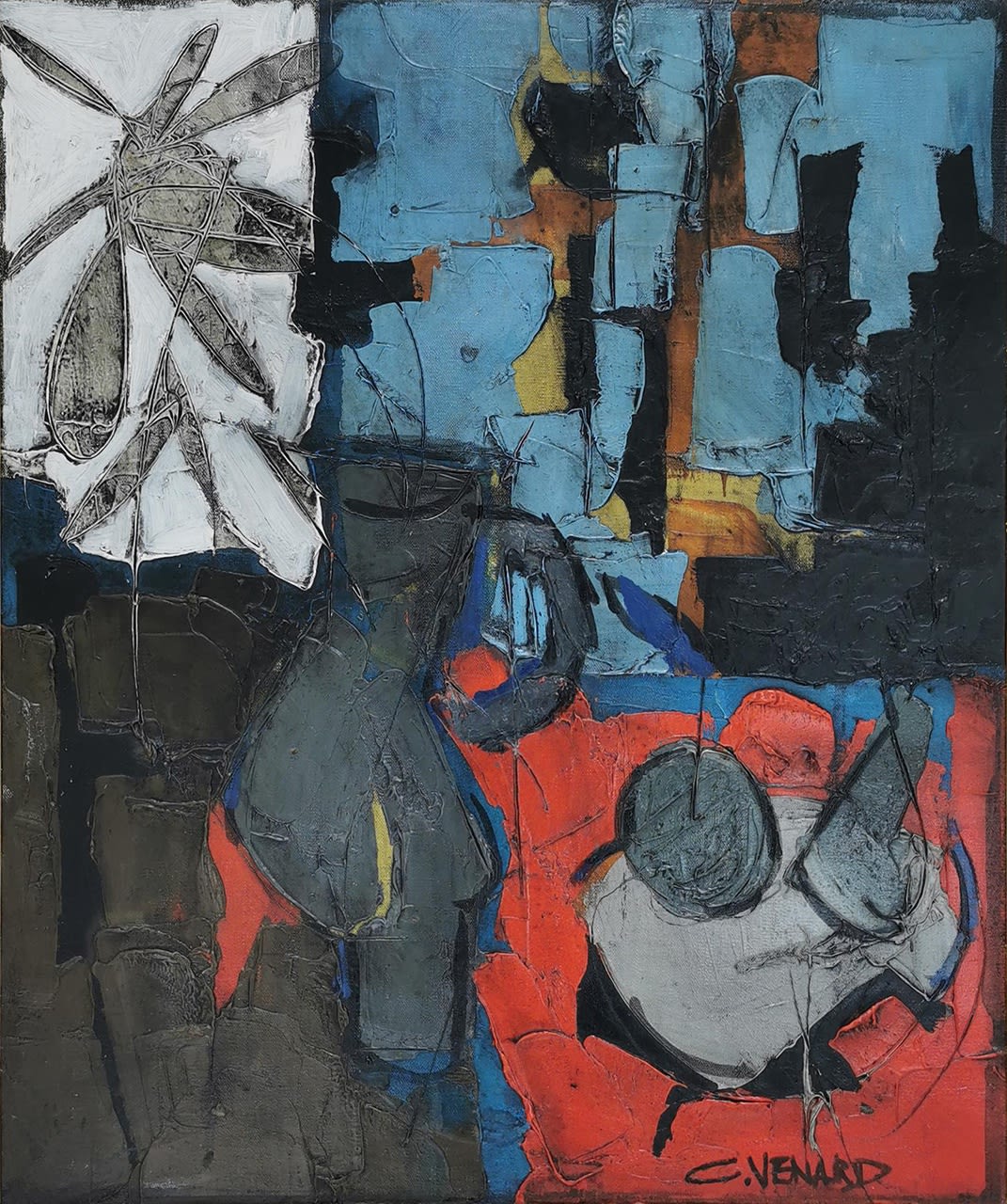 Another wonderful still life by
Claude Venard
(1913-1999) joins our collection. The artist's unique and alluring compositions developed through the post-cubist method, deftly combining abstraction and naturalism. Claude Venard said of his approach to his paintings: "One must be wary of works that seduce at first sight; I do not mean that ugliness is a virtue, but a painting should be powerful without the use of trite devices."
Pictured: Nature Morte. Oil on canvas: 66 cm x 54 cm (framed size: 88 cm x 76 cm), signed.
---
Artist of the Month




Charles Kvapil (1884-1957)
Charles Kvapil was born in Anvers in 1884. He was known largely as a figure painter, particularly for his depictions of nudes and bathers which bore the influence of Courbet. Paul Cézanne was also a strong influence on his style. He studied at the Académie des Beaux-Arts in Anvers, before becoming known to the Parisian public at the Salon des Indépendants of 1920. The renowned critic Béran wrote of the richness and the pure joie de vivre of his painting. He is represented in many public and private collections including the Modern Art Museum in Paris, Le Havre, Rouen, Saint Etienne, Amsterdam, and Tunis.
Pictured: Tulipes et Jonquilles. Oil on panel: 50 cm x 100 cm (framed size: 64 cm x 114 cm).